Use the [Change] button with the highlight or scroll bar on the appropriate entry in order to edit an existing entry.
Use the [Delete] button to remove a single entry that has been highlighted with the scroll bar.
To remove or clear all entries from the Tape, use the [Clear] button.
Select the [Print] button to output to a selected printer.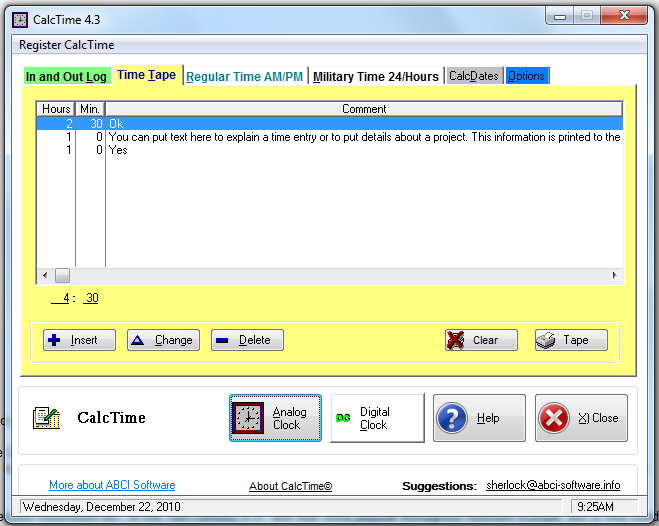 To add or subtract a time select the [Insert] button. A negative or subtraction should be preceded with a minus (-) sign.