New first-time users may need to navigate to the CalcTime data folder.
The default setting is C:\Users\Public\Documents\ABCI\CalcTime;
Of course, if you are installing CalcTime on a server or shared drive you will need to set the appropriate shared folder privileges for one or more users.
The default location for the CalcTime.EXE file is:
c:\Program Files\CalcTime\
If you move the CalcTime data folder you will need to reset the path for the CalcTime data folder from the "Windows OS Command Prompt" on every computer where CalcTime is installed.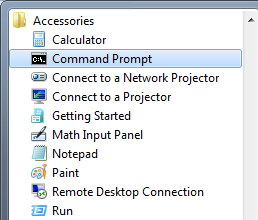 Windows Command Prompt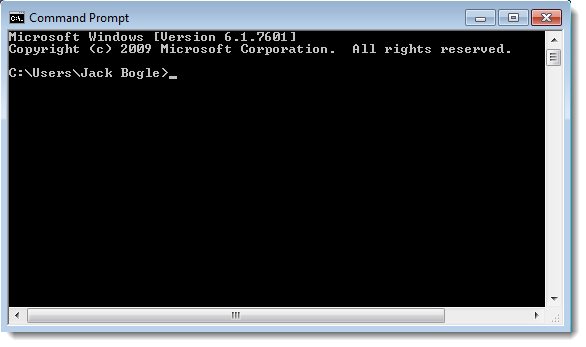 Enter the FIRSTRUN prompt to change the CALCTIME data path
c:\Program Files\CalcTime\CalcTime5.exe /FIRSTRUN
Alternately, your application may have been installed in c:\Program Files (x86)\CalcTime\CalcTime5.exe /FIRSTRUN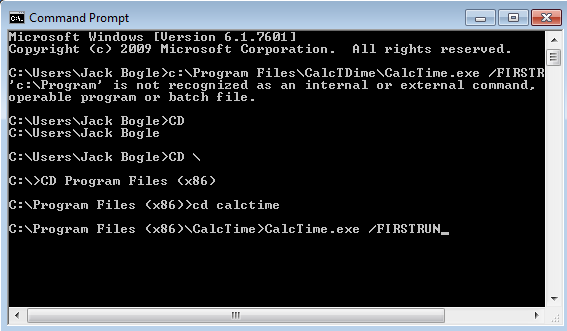 Command prompt navigation to calctime.exe
The FIRSTRUN option will launch CalcTime and open the Path Manager window.

Once the window is open, use the FOLDER ICON BUTTON to navigate to the folder that you have selected to store your CalcTime data and report templates.